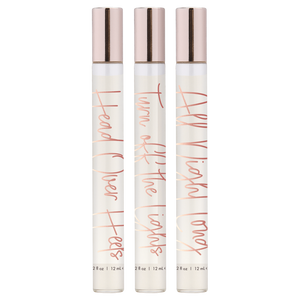 Tantalizing Perfume Oil with Pheromones
Regular price $15.00 Sale
🚚 FREE Shipping on orders over $100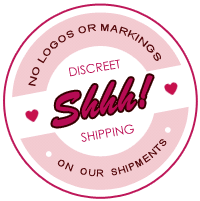 Product Description
These pheromone induced body oils promote sexual attraction with the tantalizing smell. Each formula blends with skin PH to produce a unique one of a kind scent. Bottle has a roll on applicator to perfectly apply to pulse points. 
Head Over Heels - The fruity-floral fragrance is an enticing cocktail of bubbly mimosa, with subtle undertones of melon and an alluring blend of sandalwood and sweet amber.
All Night Long - The soft oriental fragrance is a commanding blend of orange and peony blossom, with a subtle touch of black rose and a rich medley of vanilla and woody amber.
Turn Off The Lights - The floral-oriental fragrance is an exotic blend of coconut and pineapple, with subtle confessions of jasmine and an irresistible twist of musky madness.