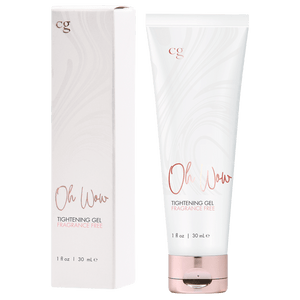 Tightening Gel
Regular price $15.00 Sale
🚚 FREE Shipping on orders over $100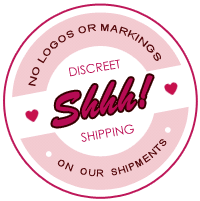 Product Description
Intensify the pleasure you receive from penetration with the Tightening Gel that is formulated to increase the plushness of the vaginal walls, overall enhancing tightness for added sensation. The plushness and tightening effect is temporary and best if cream is applied at least 15 minutes prior to penetration. 
It's like a rejuvenated vagina! 
For longer lasting effects use with Kegel Balls. 
How to Use

Apply a small amount of cream directly to finger tip and insert into vagina. Rub in gently 15 minutes prior to intercourse. Reapply as needed or desired. 
Warnings: Do not use if you have a known hypersensitivity allergy to any listed ingredient. If irritation occurs, discontinue use immediately. Avoid contact with eyes. Keep out of reach of children and pets.This product does not contain gluten or sugar. This product does not contain parabens or mineral oil. This product is not tested on animals.
Ingredients: Water, Glycerin, Sorbitol, Aloe Barbadensis Leaf Juice, Potassium Alum, Cetrraria Islandica Extract, Smilax Aristolochiifolia Root Extract, Zingiber Officinale Ginger Root Extract, Hamamelis Virginiana Witch Hazel Leaf Extract, Hydroxyethylcellulose, Sodium Acrylates Copolymer, Lecithin, Sorbic Acid, Disodium EDTA, Sodium Hydroxide. Made in the USA.