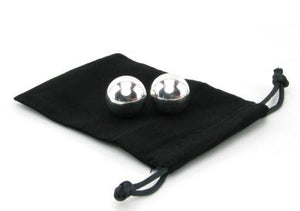 Silver Balls
Regular price $0.00 $14.00 Sale
🚚 FREE Shipping on orders over $100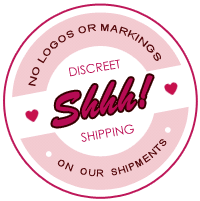 Product Description
Perfectly weighty, sleek and plated in luxurious pure silver, these classic balls are a deliciously self-indulgent way to prime for pleasure and strengthen sex muscles . Wear your balls constantly as a way to strengthen the pelvic floor muscles.
This sexual tool is used in a variety of ways, but most often, the balls are used as kegel weights for vaginal strengthening. The weighted balls help you exercise the muscles in the pelvic floor responsible for sexual pleasure, while keeping the vaginal walls elastic and responsive to stimulation and pleasure.
How To Use
It's chip, crack and fade resistant. If you're a true beginner, you may want to start out with a single bead, the set combined is 50 grams, with each bead weighing in at 25 grams. Once you have the Balls inside you they'll naturally pinpoint the muscles needed to create a stronger pelvic floor, as you'll need to contract these muscles to keep the bead(s) in place. For those who already practice kegels and vaginal strengthening, the balls can help further tone and highlight some of the contraction combinations and muscle reactions.
Moving around while wearing the beads creates a pleasant, subtle feeling of pleasure, as the balls gently vibrate and jiggle, naturally stimulating the vaginal area. For many women it provides sexual desire making the Balls a great way to get ready for sex. 
The Balls are compatible with any type of lubricant, and are completely hygienic. Even those with extremely sensitive skin are usually fine with pure metals, so these should work for just about anyone. With good care, they last a lifetime.