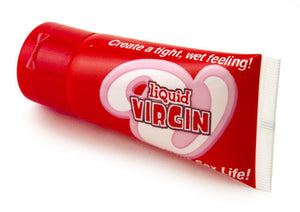 Liquid Virgin
Regular price $12.00 Sale
🚚 FREE Shipping on orders over $100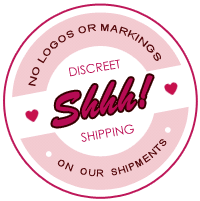 Product Description
Create a tight wet sensation either through vaginal or anal use with this special tightening lube! Liquid Virgin is a clear, water-based vaginal tightening gel that is delicately scented with strawberry for playful fun in the bedroom!
How to Use: Simply apply a small amount to the fingertips and massage into the desired area. After fifteen minutes, you'll experience a tighter, more sensitized feeling that will amaze both you and your partner!
This pack of eight sample pillows allows you to keep one wherever you wish for spontaneous intimate encounters. Easily washed away with soap and water when the fun is done, liquid virgin is an erotic way to enhance sex!
Ingredients: Deonized Water, Aloe Vera Extract, Glycerin, Potassium Alum, Xanthan Gum, Hydropoyl Methylcellulose, Polysorbate 20, Phenoxyethanol, Methylparaben, Hydrolyzed Collagen, Sodium Benzoate, DL Menthol, Calcium Chloride, Propylparaben, Citric Acid. Made in the USA!