Vibrating Fleshlight
Regular price $85.00 $75.00 Sale
🚚 FREE Shipping on orders over $100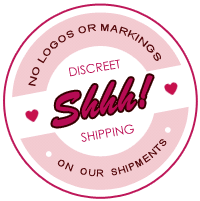 Product Description
The most imaginative masturbator ever, the Fleshlight combines a hard plastic outer case with a soft ultra-realistic inside sleeve for the most thrilling ride of your life.

It looks like a flashlight, but when you pop the cap off, you'll see why the Fleshlight is rated one of our top-selling male masturbators. The exterior is a hard plastic case, so you don't feel your hand while you're stroking away at the realistic love box inside. And the case lets you place the Fleshlight almost anywhere for hands-free adventures.
The inside is almost two lbs. of soft, snug ultra-realistic material, molded to look exactly like the real thing. You'll feel so good when you lube up and slide between the sculpted lips that hug your erection in a tight, warm grip. Just unscrew the top, remove the PVC tube packed into the Fleshlight, and slide deep into the sleeve. You can thrust all the way, too, because the Fleshlight is a full 8" deep. Unscrew the bottom cap slightly to create the suction that feels good for you. The multiple vibrations leave you in a place you'll never forget.
To clean up, slide the sleeve out and wash with warm soapy water or toy cleaner and rinse. For best results, when the Fleshlight sleeve is dry, give it a light dusting of cornstarch to keep it looking and feeling like new.